Christmas is almost here! Let's get ready with this Elf on the Shelf Checklist Planner and the best part is, it's free!
Elf on the Shelf Checklist Planner Free Printable
If you are not familiar with Elf on the Shelf, here is a quick rundown.
What is The Elf on the Shelf?
"The Elf on the Shelf is a fun-filled Christmas tradition that has captured the hearts of children everywhere who welcome home one of Santa's Scout Elves each holiday season. The magical Scout Elves help Santa manage his nice list by taking note of a family's Christmas adventures and reporting back to Santa at the North Pole nightly. Each morning, the Scout Elf returns to its family and perches in a new spot, waiting for someone to spot them. Children love to wake up and race around the house looking for their Scout Elf."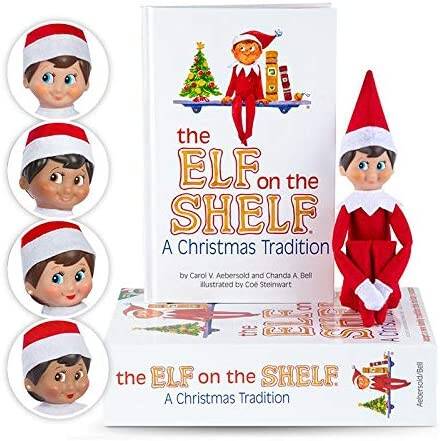 To help me (and you) get started with planning your Elf's daily activates, I am sharing this Free Printable to help get you started.
Each print includes 2 pages
Page 1: Ideas List
Page 2: Calendar
Each page prints on standard 8.5"x11" printer paper. If you would like a sturdier calendar, I suggest you print on cardstock
Pick out your favorite ideas and write them on each day of the calendar to help you stay organized or even to remember where you hid the elf.
Make sure you add a few personalized ideas that your kids will love such as matching the activity to their favorite hobbies.
Print as many times as you like and don't forget to print a copy and/or share this Free Printable with friends and family.
Be Creative!
You can buy books, movies, clothing, accessories and so much more from the Elf on the Shelf Collection but you really don't need to drop major bucks to have fun.
Use items you already have around your home, your holiday decoration and your kids' toys to make these special moments more persona to each child.
I did buy the real Elf on the Shelf (this one) to help me get started but you can also use other stuffed animals or elf's and play along.
This is the first year that my grandsons are old enough to participate with Elf on the Shelf, so I am looking forward to enjoying this holiday tradition with them.
I hope you enjoy these special moments as much as I do.
Happy Holidays
Looking for more holiday fun? Try one of these.