A classic beverage that is loved by many, the Roy Rogers is a delicious mix of cola and grenadine topped with maraschino cherries. Both kids and adults love this refreshing combination.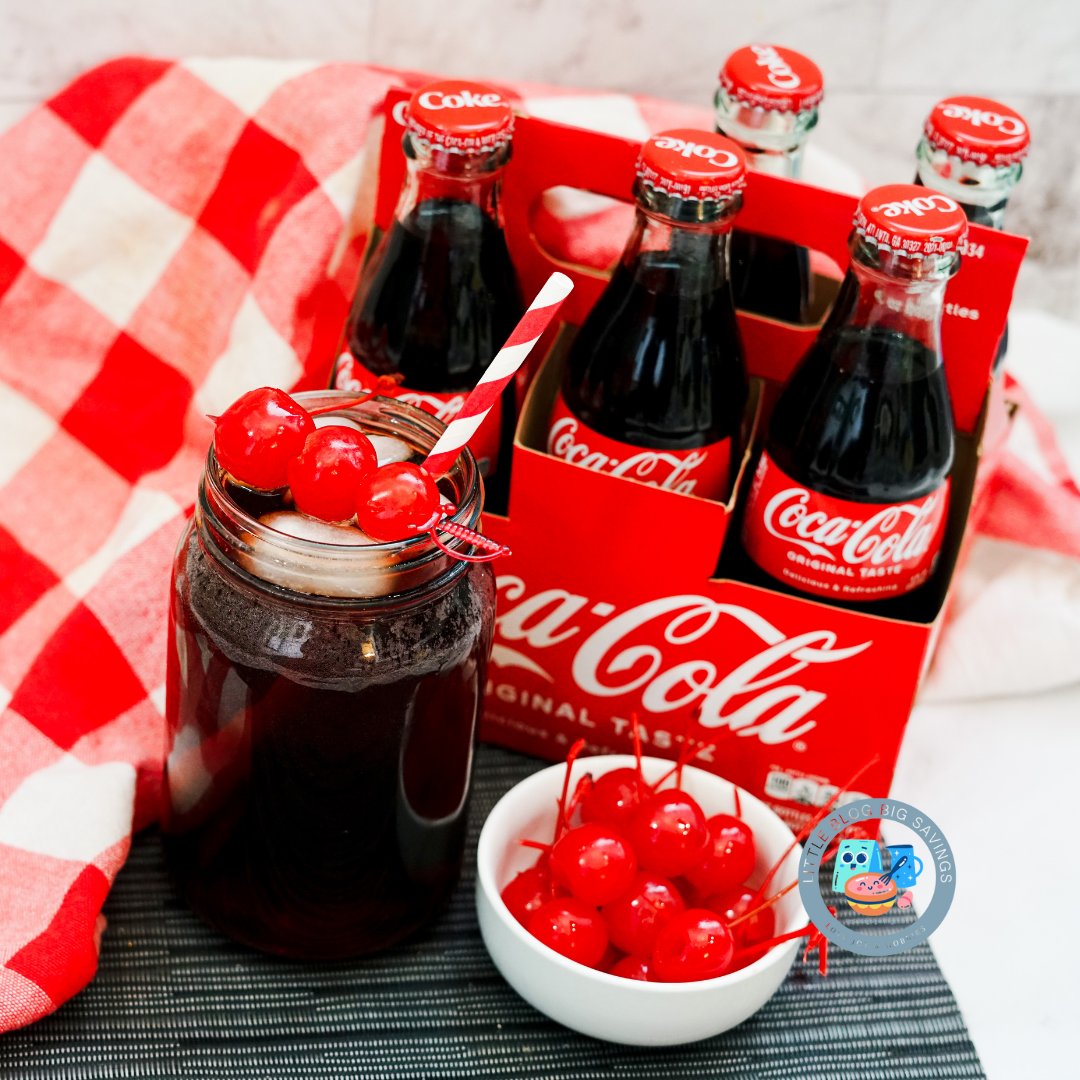 Roy Rogers Coca Cola with Cherries
Who is a Roy Rogers?
Roy Rogers was a singer and actor in the 1900's who was known for Western movie roles. Roy Rogers has a restaurant chain named after him, along with this mocktail.
Why is the Roy Rogers drink named after Roy Rogers?
A Roy Rogers is a non-alcoholic drink named after the cowboy singer and actor by the same name. The drink was created as the little boy's variation of the Shirley Temple non-alcoholic drink.
When I was younger, it would be a treat to order a Roy Rogers or a Shirley Temple when our family dined out. Both are a fun treat that taste great for kids or adults to pair with an amazing cheeseburger and French fries. Yum!
What is grenadine?
Grenadine is a red non-alcoholic syrup with a sweet tart flavor, commonly used in cocktails and mocktails. It's made from pomegranate juice and has a long history of use in cocktails and bartending.
Is a Roy Rogers just a cherry Coke?
Though it's sometimes called a cherry cola, the Roy Rogers is not cherry flavored. Good grenadine is actually flavored with pomegranate. It adds a fruity sweetness to the average cola and there are a few things you can do to make the drink just a little better. This drink is topped with cherries but it no flavored with cherries within the drink itself.
What's the difference between a Shirley Temple drink and a Roy Rogers drink?
They are two different non-alcoholic drinks, but they are similar. A Roy Rogers is made with cola and a Shirley Temple is made with ginger ale or lemon-lime soda, but they both have grenadine. If you're having a party, you can have both cola and ginger ale and let your guests make the drink of their choice!
Ingredients
Cola (Coca-Cola is preferred)
Maraschino Cherries
Grenadine
Ice Cubes
What is the alcoholic version of Roy Rogers?
You can also turn this Roy Rogers recipe into an adult beverage with the addition of bourbon or vodka.
Fill a glass with ice and halfway with cola. Pour in the grenadine and vodka and top with more cola. Stir and enjoy. Garnish with a maraschino cherry, of course.
Directions
Fill a glass with ice cubes
Pour in 1/2-1 ounce of grenadine onto the glass
Top off with cola (I prefer Coca-Cola)
Garnish with a cherry (or three)
Roy Rogers Drink is refreshing, fizzy and irresistible – one of my go-to mocktails sincechildhood.