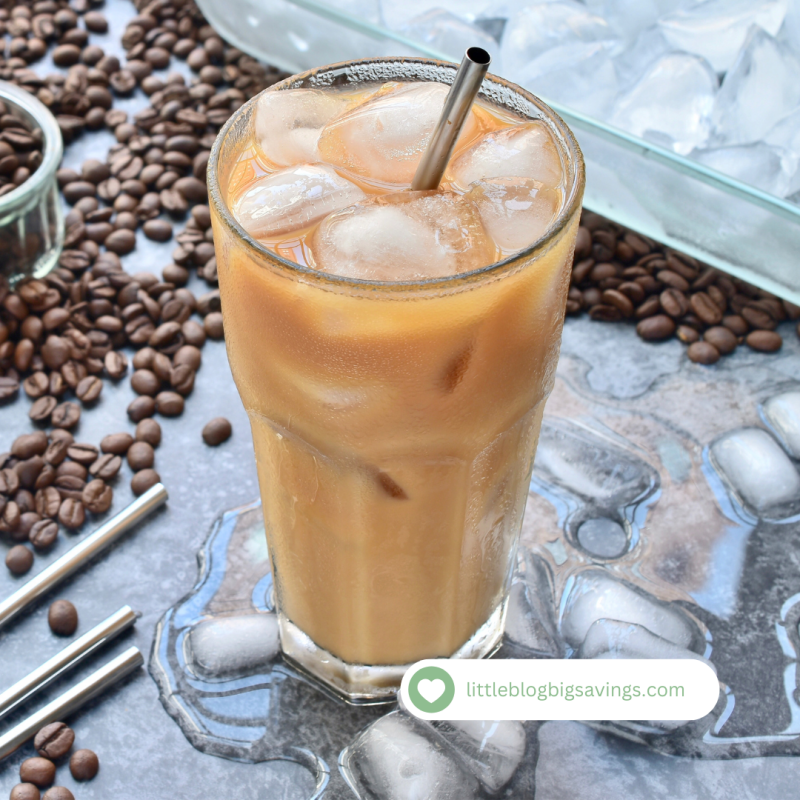 Relax on your day off with this easy to make Boozy Iced Coffee with just a few simple ingredients.
The secret ingredient for this iced boozy coffee is Guinness. I know, right? Say no more! Let's get the recipe.
Ingredients
brewed coffee
Guinness
Irish whiskey
brown sugar
sweetened condensed milk
ice cubes
Directions
In a glass, combine coffee, stout (like Guinness), whiskey and brown sugar. Stir to combine. Add ice to fill the glass.
Spoon sweetened condensed milk on top. Stir to mix together.
Sip and enjoy.
I love to serve mine in a glass mason jar.